Under The Influence: Kerouac.

If you bustled in here to cry baby about just how much more you know about The Dharma Bums then us then bore off. This is regarding the Southampton hardcore outfit, who happen to take the late beat writers name, but probably only half of his hardcore dancing skills. Floor punching or no floor punching, their music has achieved that rare end product – distinction in a scene of bland soundalikes. Here's their influences
Charles Bukowski
Although we took our name from one of the earlier beats, a couple of us came across this 'honorary' one first and were instantly into his work. He wrote in such a way that was so inviting and easy to read, being hilarious and heart-breaking all at once. Through reading his Chinaski novels never has the persona of a lowlife been so well documented. The reality of his words has stuck with me to this day.
[vsw id="kGp1U3g9REA" source="youtube" width="425″ height="344″ autoplay="no"]
Tom Waits
My favourite song writer, he's an absolutely incredible poet and the way he puts these words to music blows my mind. Rain Dogs is such an eclectic album, covering so many genres but all with the same gravel coated voice, he's a true inspiration, reminding me to strive to create something original.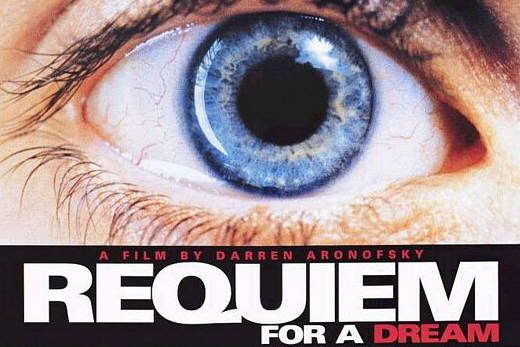 Requiem for a Dream
An utterly stunning film and one of the few films of recent times that to me, perfectly blends the line between style and substance. It's a complete trip of a film, really pulling you through all the emotions, it's completely relentless and in turn makes perfect art. The way Aronofsky frames his shots really stick in my mind and i feel they inspire me a lot when it comes to the artistic concepts behind our merch/record packaging.
[vsw id="7z-Tk_PO23s" source="youtube" width="425″ height="344″ autoplay="no"]
Pass the Flask by The Bled
Definitely the first heavy album we fell in love with, this was back when were in school, we'd been into the nu metal or pop punk thing for a couple of years and it was definitely a real shock to the system first time around. Still a favourite of all of ours, it's completely visceral and chaotic but so precise and hard-hitting, i feel this is still their best album and to this day no one has been able to make breakdowns like they do. This album really opened our ears to loads of new music and without it I'm sure we wouldn't be the same band.
cold and distant, not loving by KEROUAC
Grandmother Vi
Not meaning to leave this on a downer but my grandmother's death/absence is a focal point behind some of our lyrics. 'Little Mountains We Move' is about when we lost her to cancer we seemingly lost our grandfather too, not to death but he has just never had the same level of involvement in my life as he did when she was alive. She was the glue that held a family together so tight and this song is about the part dissolution of a family and the need to make sure to do right when it comes to the future with your own family.
GENERAL.
MIXTAPES.
STUFF.