A Little Chat With Rhythm Online.

In anticipation of Record Store Day, and to satiate our childhood fascination with them after watching 'High Fidelity', we had a little chat with husband and wife team Nick and Jude Clarke. Who amongst other other things, run Rhythm Online. An internet based record store dealing in music for music fans, that you've missed, are missing, or haven't come across yet. Even with 15 years of experience backing it, it's still a modest endeavor pushing and supporting new music with a sincerity you just won't find in decades to come. So feel free to show your love by having a little mosey around!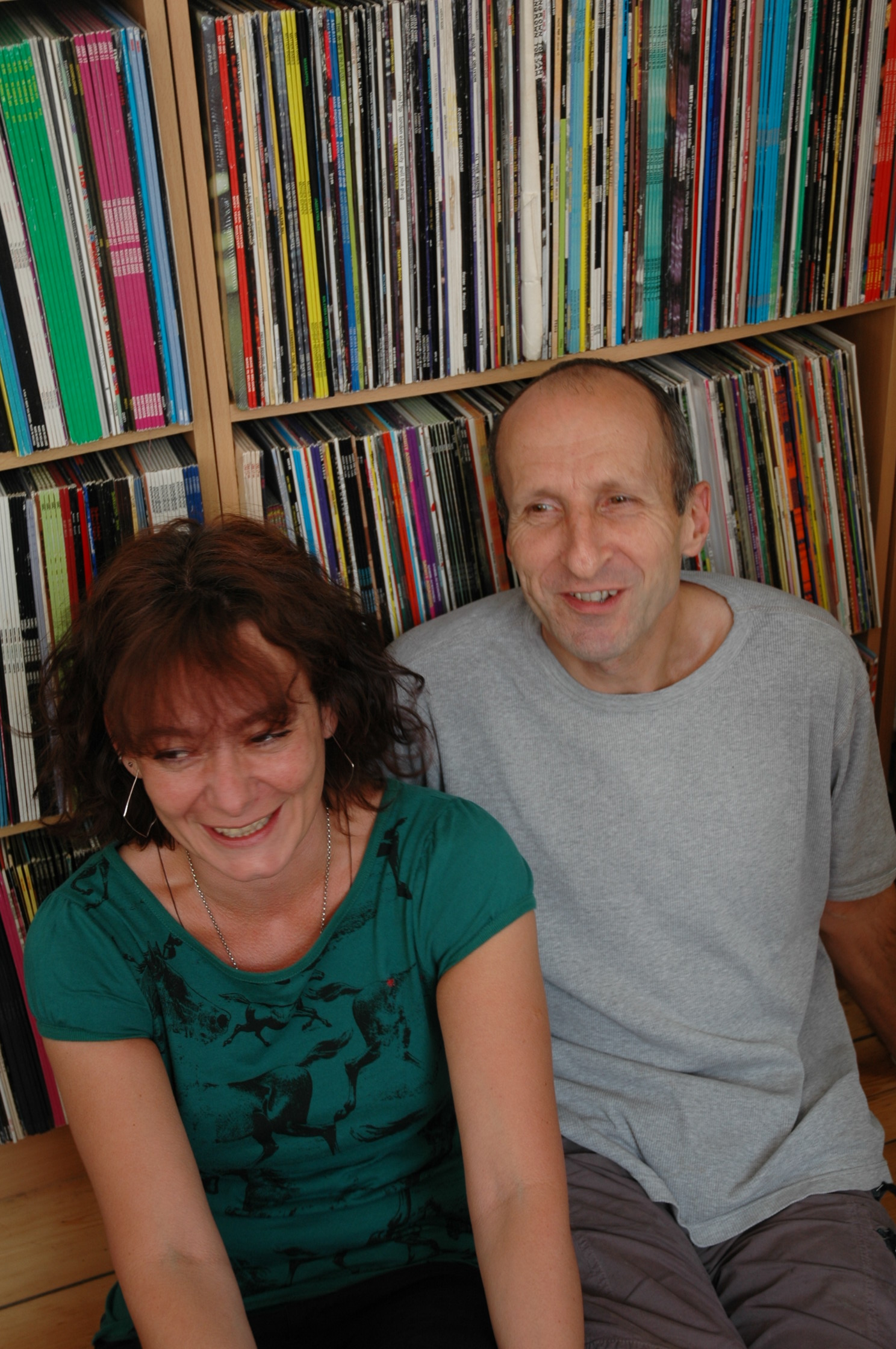 How are you and how has the year been so far rhythm online?
Well we're doing fine, thank you very much for asking.  The year so far has been one of ups and downs – losing some distributors but gaining some other really good new ones. We enjoy what we do so much, though, so on balance it's been a splendid few months.
How will you be celebrating RS day this year?
We're officially barred from participating, unfortunately, as we're an online shop, although we do sell physical vinyl and CDs etc, as opposed to downloads.  However, we've decided to join in unofficially, by offering a 10% discount to our customers for any orders that we receive between midnight and midnight on the day itself.
First of all, have to ask, what was the first record you bought from a record store?!
Jude's first single was Boomtown Rats – I Don't Like Mondays, Nick's was Telstar by The Tornados.
[vsw id="FOIIaGoGqHY" source="youtube" width="600″ height="400″ autoplay="no"]
Has running a record store been as hard as everyone makes it out to be? Every time I read interviews it's always about unscrupulous record labels and shoddy distribution companies. How has the industry treated you?
It's not really something you would go into nowadays if you were looking to make a fortune, put it that way.  When Nick was running Rhythm as a Mail Order Catalogue in the 1980s there was a great living to be made, but with time and the decline in physical sales etc plus increased competition from Amazon and the like, it's certainly become harder and harder.  Although there are shoddy / careless / unhelpful distributors, for sure, there are also others that are an absolute joy to work with: noticeably, those that are in it for the same reasons as us, ie for the love of the music. So it evens itself out. We love what we do so are prepared to put up with the "rough" for the "smooth".
I was pretty overwhelmed by the sheer range of names and genres in your store, what's the process for determining which records you're going to stock?
We get listings that our distributors send through to us each week, and from there Nick trawls through, reads the blurbs and uses his long years of experience to decide what is, and what isn't, a "Rhythm" type of a band or record.  Obviously, it isn't really worth us including the most mainstream, major label releases  as these are readily available anywhere, so we try to concentrate on more obscure and – for us – more interesting stuff.  We hope we've got the balance pretty much right, but our customers can always ask us for anything that they want that isn't listed – and they often do!
Is there anything that you've ever that come across in terms of the music that you receive that's just blown you away on first listen…good or bad?
We're blown away by good music, and good new music all the time. That's what makes this job such a delight! Often we'll be prompted to listen to something because a customer who's taste we respect orders it. For example, as I type this we're playing something by Ufomammut, who we'd not listened to before, and who are knocking our little socks off!  We also discover a lot of new things by going out to gigs and festivals – we love the All Tomorrow's Parties festivals in Minehead, for example, and always come back from them with new "must listen" lists..
[vsw id="-KvIesjWCNQ" source="youtube" width="600″ height="400″ autoplay="no"]
What is your opinion on the globalization of music networking through the internet? Have we lost the mysticism of rock n roll ? Or have we just opened up the world? Thoughts…
One thing I do notice is that, due (I think) to the immediacy of access to new music, people seem to be constantly chasing after the next, latest "new thing".  There's less of a sense of people enjoying, savouring and living with an album, for example, and growing to know it intimately over the course of a few weeks or even months. It seems to be more the case of giving everything one quick listen, then almost "ticking it off a list" and moving on to the next thing.  I think this is a bit of a shame.  On the positive side, though, there are more ways that a good unsigned band can make themselves heard now, and more cheaply.
Where can you music heading? What can you see emerging?
I'm not big on predicting or spotting musical "trends", if I'm honest.  They tend to creep up on me unawares, which is a nice enjoyable way to experience things.  I think music is so beautifully fragmented nowadays that there isn't one big emerging direction. This is probably all to the good.  I also distrust people who claim that any particular decade or era or whatever were the best, musically. Every decade in my lifetime, at least, has had some amazing music, some godawful music, and a lot of mediocre stuff in-between.  The trick is to winkle out the former!
What's the worst mistake you've ever made in regards to the label?
I think maybe we ought to have got our "online presence" sorted out a little sooner than we did, perhaps.  The switch from mail order catalogue to website was a really major one, and we made the jump in around 2000, but had been aware for a while before that it was something we really should be tackling.
What would you say to anyone now considering starting up a store or a label in this climate?Do you have any advice for budding record store owners?
I would just say, make sure you're doing it for the love of the music. Don't go into it looking for fame and fortune. I would also wish them all the very best, and give them a hi-five!
ART.
GENERAL.
MISSIONS.